Custom Made Cabinets Perfect for any Project.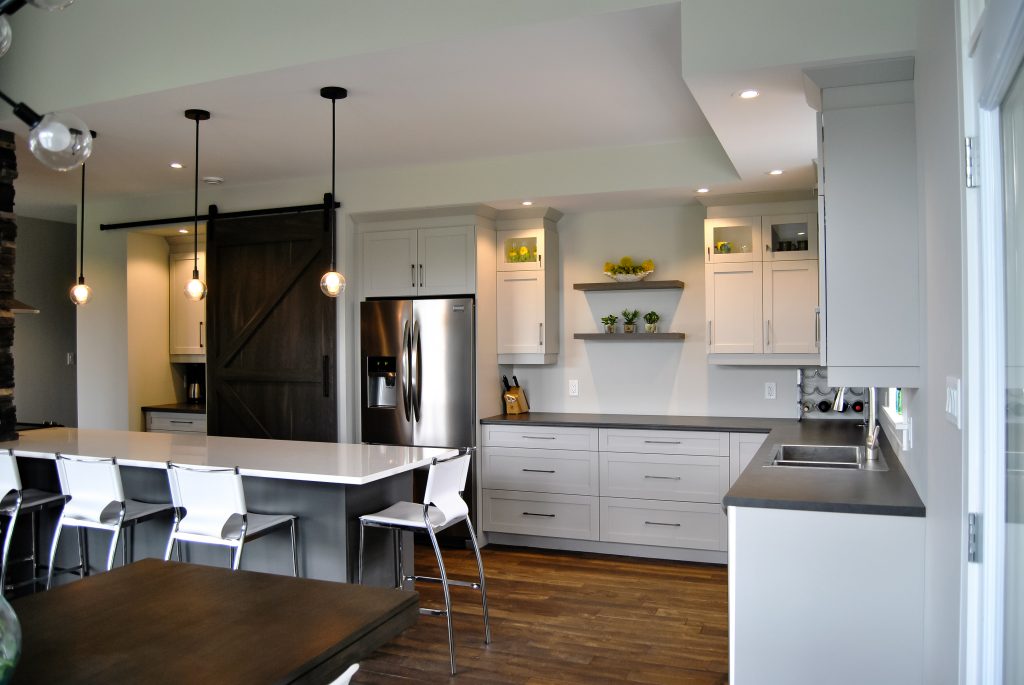 New Construction
I have been using Extreme Kitchens for years and have worked on dozens and dozens of custom homes using their custom made cabinets. Each one has been an amazing experience with stunning results.

Considering that, I would highly recommend this team from planning to execution of the perfect cabinets, they get the job done right. They are knowledgeable in new products and procedures making each new custom homes both practical, functional and beautiful. The quality, design and professionalism was impeccable and the process went without a hitch. The team was always available to us, professional and reliable which we truly appreciated. There were no surprises at the end, all details were ironed out and the builds went exactly as planned without delays. Overall, I look forward to working with them again, and would recommend them highly to anyone with great taste!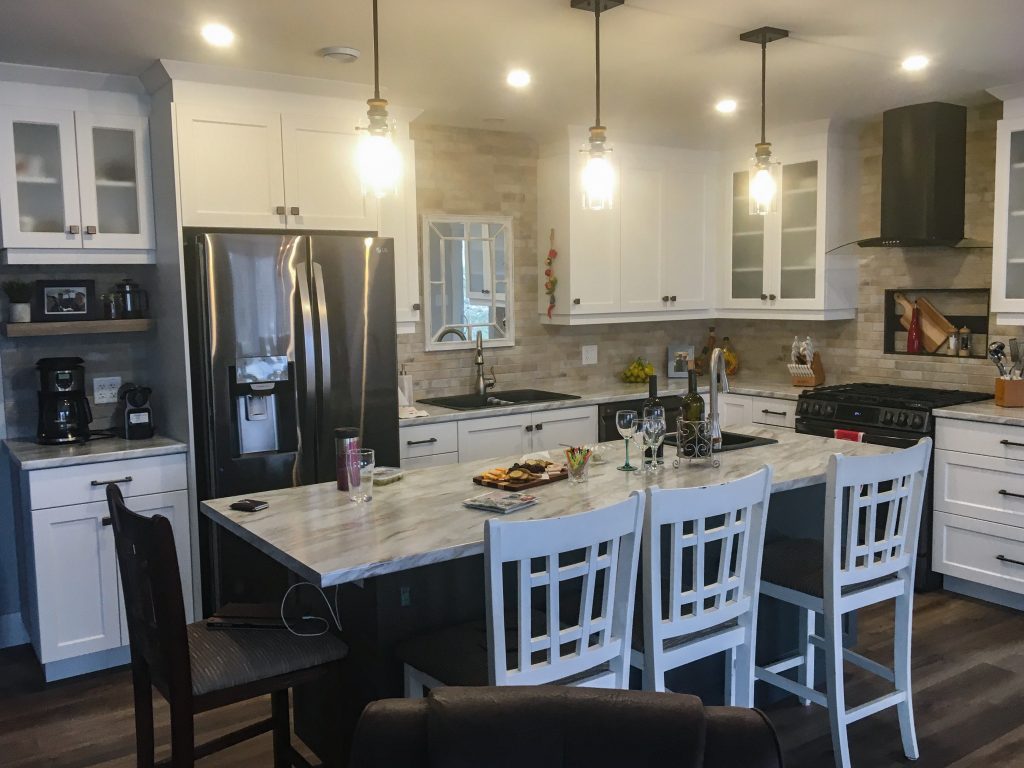 Kitchen Remodel
Après plus de 28 ans dans notre maison, nous nous sommes convaincus qu'il était temps de déménager.  Nous étions étonnés de constater que le marché immobilier connaissait un élan complexe. Si nous voulions déménager, nous aurions à construire. Voilà un projet qui allait nécessiter mille décisions. Avec de nouvelles constructions dans la province, les manufactures et boutiques de décor ont également connu un élan d'effervescence. Les choix étaient étourdissants. 

L'entrepreneur de notre projet a proposé une rencontre avec l'équipe de Extreme Kitchens. Le détour en a valu le coup. Dès notre arrivée, l'accueil et les connaissances du personnel ont réussi à nous détendre. Les échantillons dans la salle d'exposition nous ont permis d'avoir une vue d'ensemble des possibilités. 

Notre consultante nous a suggéré des meubles avec un choix de couleur et des accessoires qui s'agrémentaient à merveille.  Elle avait évidemment de l'expérience dans le domaine et un œil pour les détails.  Elle a suggère quelques modifications à apporter à notre plan de maison afin de la rendre la cuisine plus fonctionnelle.  

Mais, nous avions également un budget à respecter et un certain style en tête.  Notre consultante a réussi à regrouper les pièces nécessaires pour composer une cuisine complète qui est très pratique, avec des détails bien pensés, et vraiment, très jolie. 

Nous sommes ravis du produit final!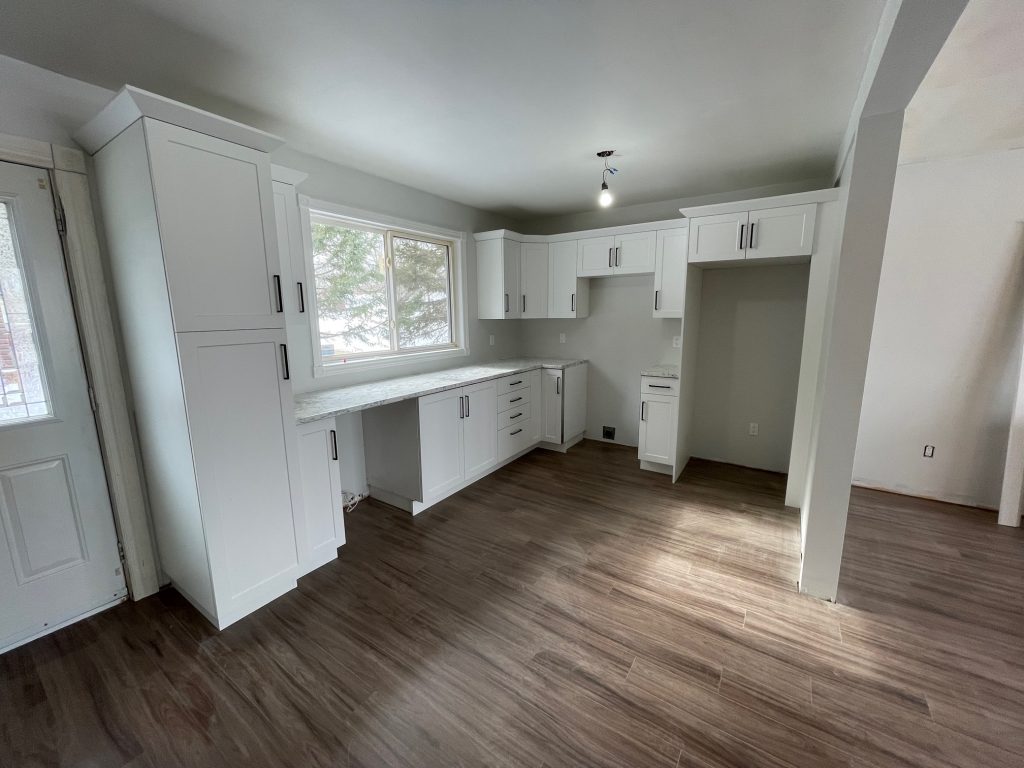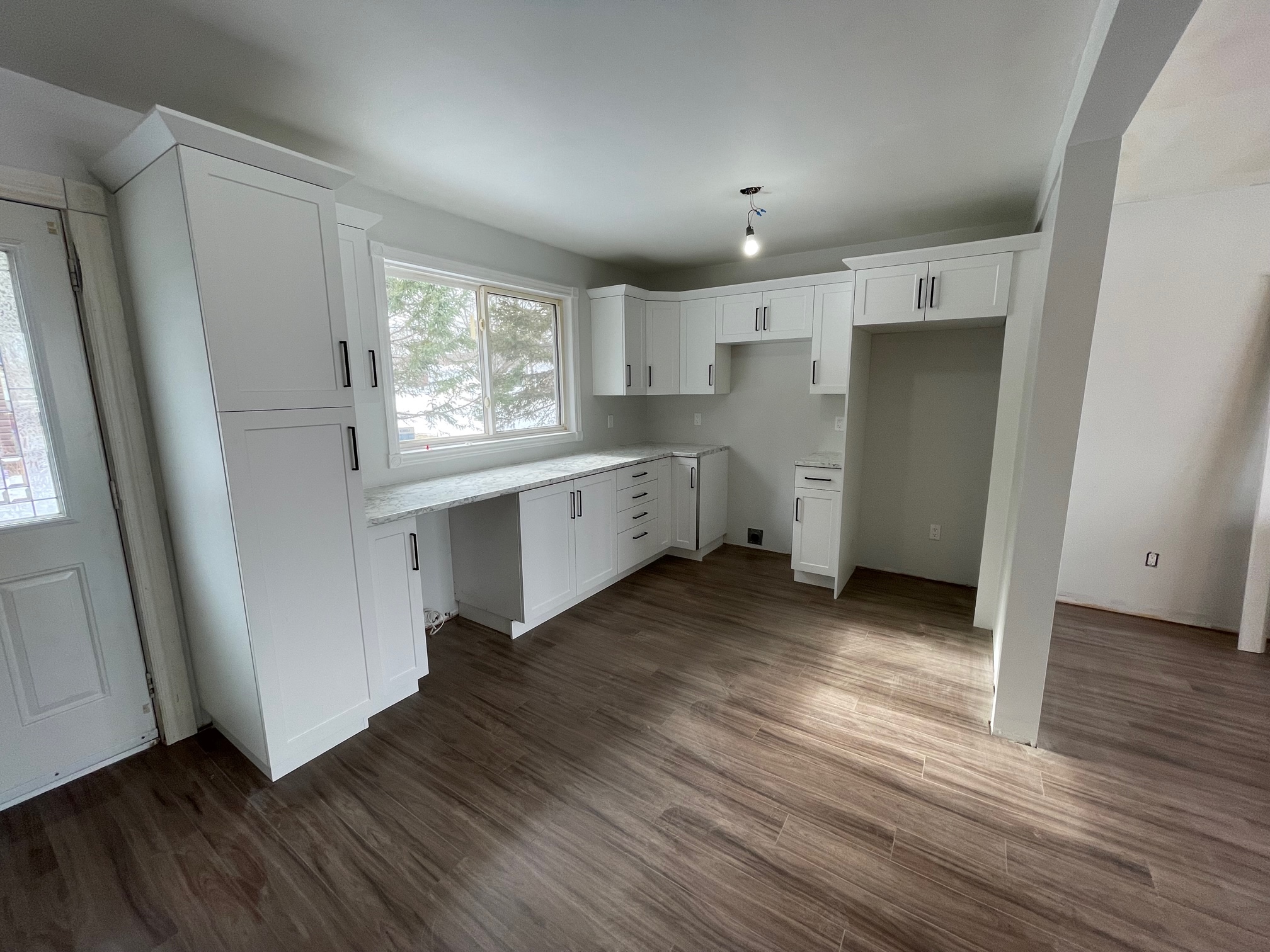 Kitchen Remodel
I have bought several kitchens for our renovated homes from Extreme Kitchens over the past couple years and as a result, can't recommend them highly enough. From the moment you walk in, you are guided through the myriad of choices and decisions by friendly and very knowledgeable staff.

Additionally, whether it's your own personal tastes or popular public preferences, the options are plentiful. For instance, the sample kitchens and layouts are also a great way to see combinations and choices. Since Extreme Kitchens builds your custom made cabinets to your needs, there is no pressure to buy "stock" sizes. It's whatever size you need. And that does not mean expensive cabinets: their prices are very good —certainly comparable to most other options.

Once ordered their deliveries have always been on time and the installation is quick and exemplary — no matter how problematic the walls and floors are. Everything is straight and level when done. Especially since the quality of the cabinets, the drawer slides, hardware and whatever type of countertop you chose is superb. As a result, in all my properties buyers have never failed to be impressed by the kitchen cabinets and the layout. As far as I'm concerned they make kitchens that people want to live in, and I'll never stop asking for their help.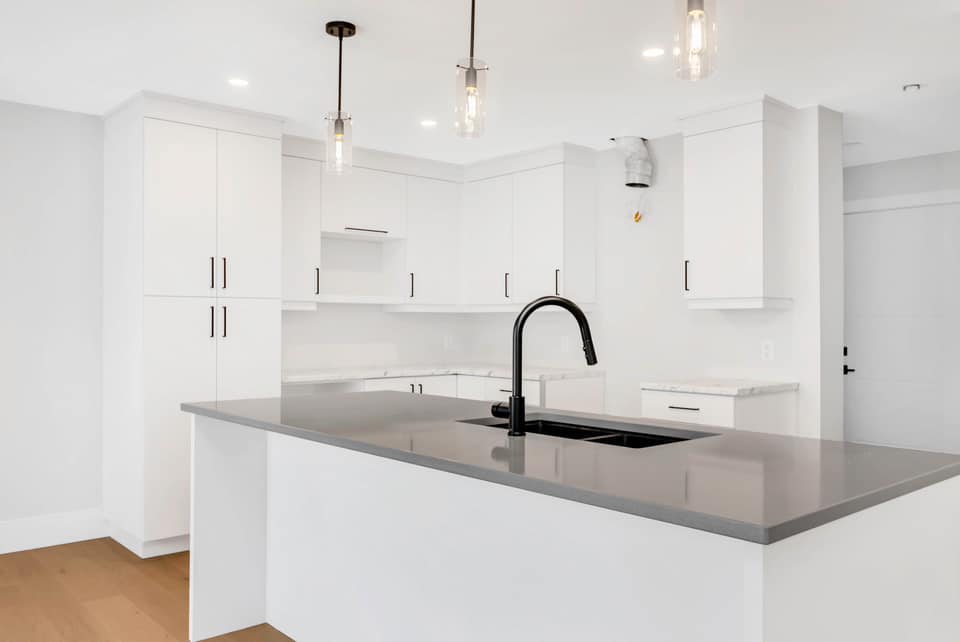 New Construction
As a contractor, I feel confident having my clients work with Extreme Kitchen. They provide the best experience from start to finish, whether it be greeting you at the office with a smile or providing great ideas for the clients, they are eager and always ready to help!