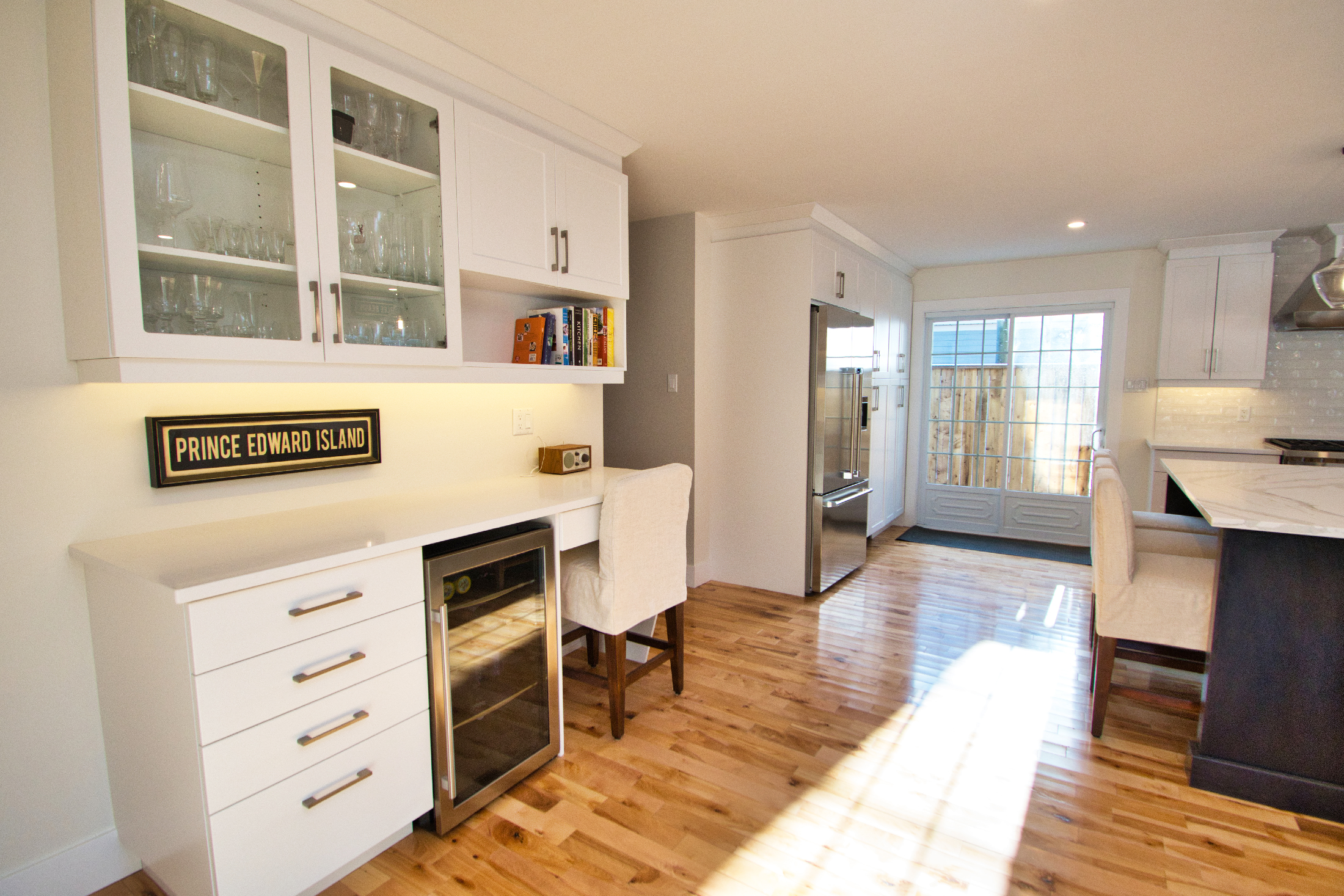 Welcome to Extreme Kitchens!
We are one of the leading cabinet manufacturers in Atlantic Canada. Our custom kitchen cabinets are produced locally and we specialize in custom designs to fit any project.
Considering your kitchen is an expression of who you are, its design should match your tastes and lifestyle. We'll take your ideas and combine them with our expertise to create a stunning design! This includes a full colour 3D rendering of your kitchen to help you visualize the final product!
Here's what our satisfied clients are saying
Long-time Customer
I have been using Extreme Kitchens for years and have worked on dozens and dozens of custom homes using their custom kitchen cabinets and each one has been an amazing experience with stunning results.

I would highly recommend this team from planning to execution of the perfect cabinets, they get the job done right. They are knowledgeable in new products and procedures to make each of our new custom homes both practical, functional and beautiful.

The quality, design and professionalism was impeccable and the process went without a hitch. The team was always available to us, professional and reliable which we truly appreciated. There were no surprises at the end, all details were ironed out and the builds went exactly as planned without delays.

I look forward to working with them again, and would recommend them highly to anyone with great taste!
From Start to Finish
I have bought several kitchens for our renovated homes from Extreme Kitchens over the past couple years and can't recommend them highly enough.

From the moment you walk in, you are guided through the myriad of choices and decisions by friendly and very knowledgeable staff. Whether it's your own personal tastes or popular public preferences, the options are plentiful. The sample kitchens and layouts are also a great way to see combinations and choices.

Since Extreme Kitchens builds your custom kitchen cabinets to your needs, there is no pressure to buy "stock" sizes. It's whatever size you need. And that does not mean expensive cabinets: their prices are very good —certainly comparable to most other options.

Once ordered their deliveries have always been on time and the installation is quick and exemplary — no matter how problematic the walls and floors are. Everything is straight and level when done. The quality of the cabinets, the drawer slides, hardware and whatever type of countertop you chose is superb. In all my properties, buyers have never failed to be impressed by the kitchen cabinets and the layout.

As far as I'm concerned they make kitchens that people want to live in, and I'll never stop asking for their help.