Want to maintain a modern, clean look but finding monochrome to be a bit blah?
We have lots of options for adding that perfect pop of colour to brighten, warm, and create excitement in the heart of your home: your kitchen.
Use Open Shelving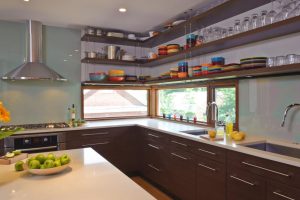 Even if you don't have the budget to hire a top designer, you can still take a cue from their design strategies. Create the look of space and add colour with open shelving that makes the most of a beautiful collection of colourful dinnerware. Advice for a cohesive look: "Don't use objects that conflict with one another in both color and shape. And give the items room to breathe by not cramming too much into one space."
Brighten the Background

Paint the inside of an open cabinet for an instant brightening effect, adding both dimension and warmth to a simple colour scheme. The sunny yellow shown is Behr's Hawaiian Pineapple.
Add a Bold Window Treatment
A new window treatment can dramatically change the look of the whole kitchen, especially if you pair it with just a single prominent accessory (or in this case pop of paint) in the same color.
Choose Colorful Cookware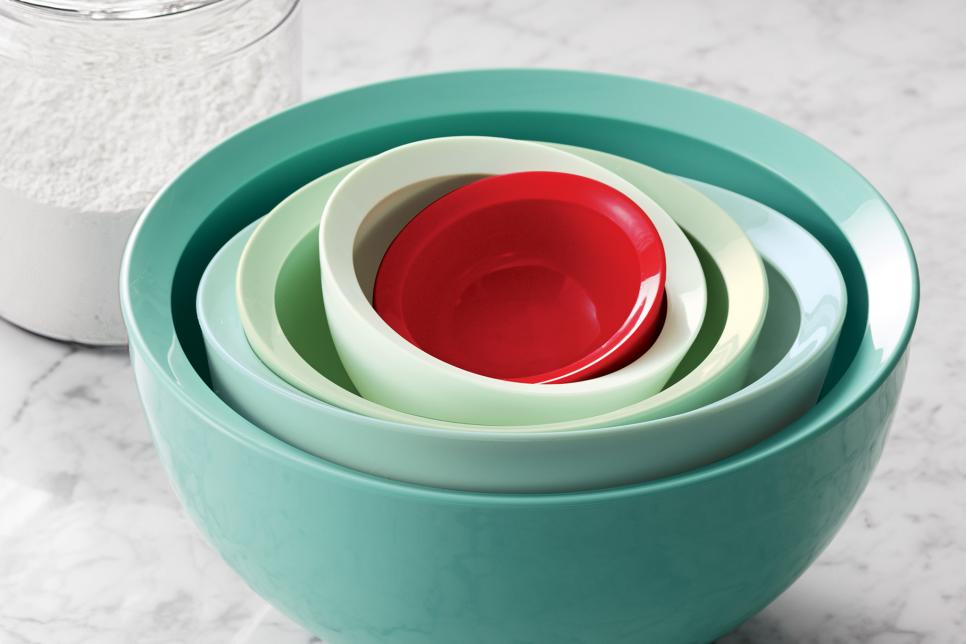 Don't underestimate the visual impact of vibrantly coloured accessories. This set of Calibowl® nesting bowls, sold at
Crate & Barrel
, is recyclable, made of recycled plastic and beautiful enough to live on the countertop.
Display Bright Linens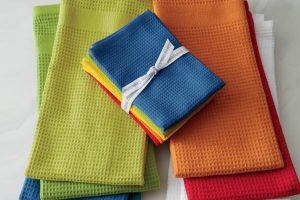 A set of brightly coloured hand towels can perk up the kitchen for mere pennies. And you aren't limited to the oven door handle: hang interesting linens (aprons and oven mitts, too) from hooks or pegs on a floating wall shelf or line a wooden bowl on the countertop to add punch.
Try Living Color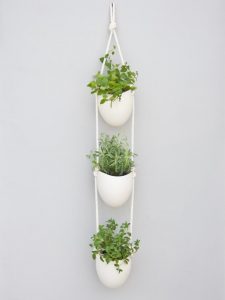 Growing a small kitchen herb garden doesn't just add color to the room — it adds scent, taste and a dynamic element as well. To grow herbs stylishly and save precious countertop space, try this wall-mounted ceramic container set from
Light + Ladder
.
Freshen Your Fixtures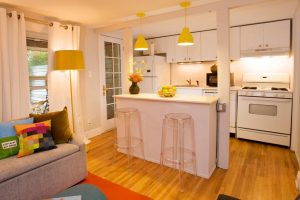 Don't know if you got the memo, but light fixtures don't have to blend in. This set of taxicab yellow pendants pops right into the foreground in this kitchen — add a bowl of lemons and a flower arrangement and you have a complete look with limited effort.