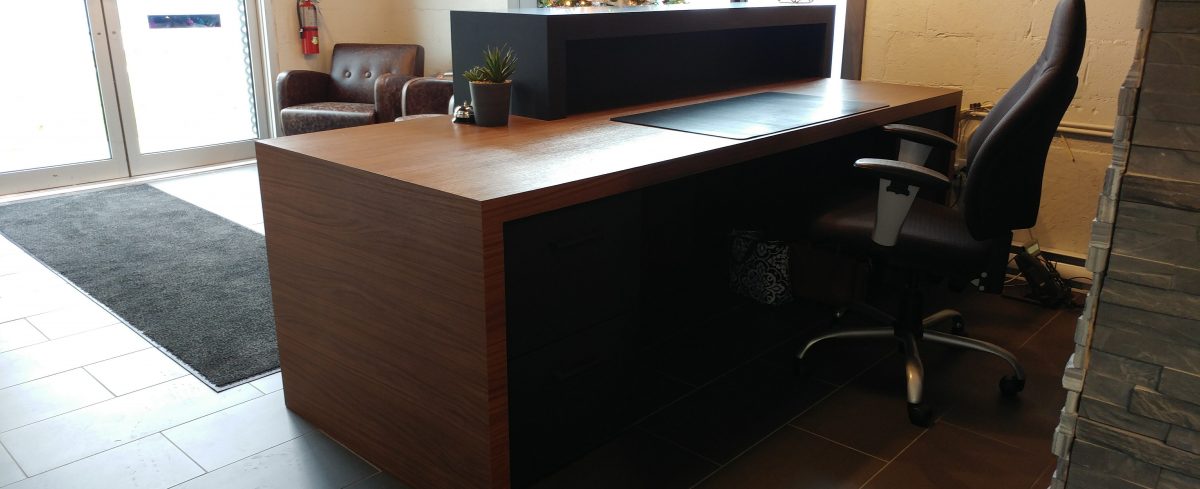 Looking for a new twist on office design? We do more than kitchens!
We make custom desks and workstations to help you make the most of your workday. Combining our cabinetry and room design talents with our ability to see beyond the everyday, and to take your business, culture, and daily needs into account, we began the commercial fabrication side of the business and have never looked back.
Ready to make your office stand out and work more smoothly? Give us a call today to get a quote!