The Team
Stephane Verdon
Owner / Sales Manager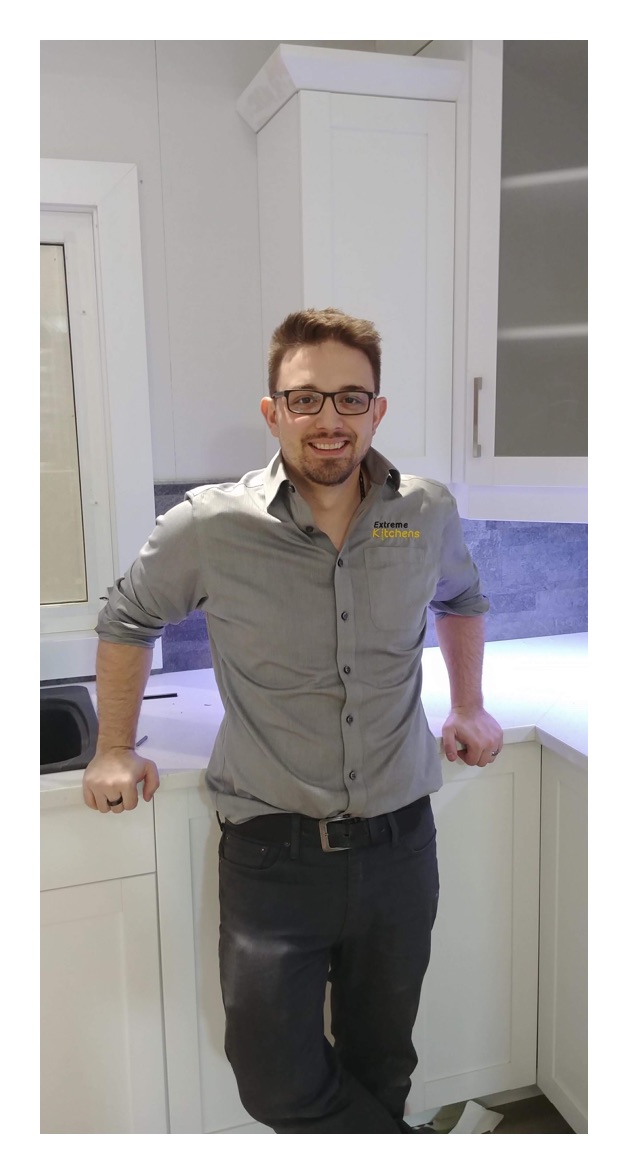 Experience: 10+ years in kitchen design/sales, custom cabinet making, and amateur kitten photography.
Stats: Leads the scoreboard in ricochet wastebasket shots and sarcastic comebacks.
Bio: Stephane loves designing kitchens and is always motivated by new and exciting products, growing the business and snow days. He works hard to keep the company growing by introducing innovative ideas, such as "Socks and Sandals Tuesdays".
Favourite workplace moment: "Moncton Home Show, because I get to wear a tie without feeling self-conscious."
Michel Leblanc
Owner / Production Manager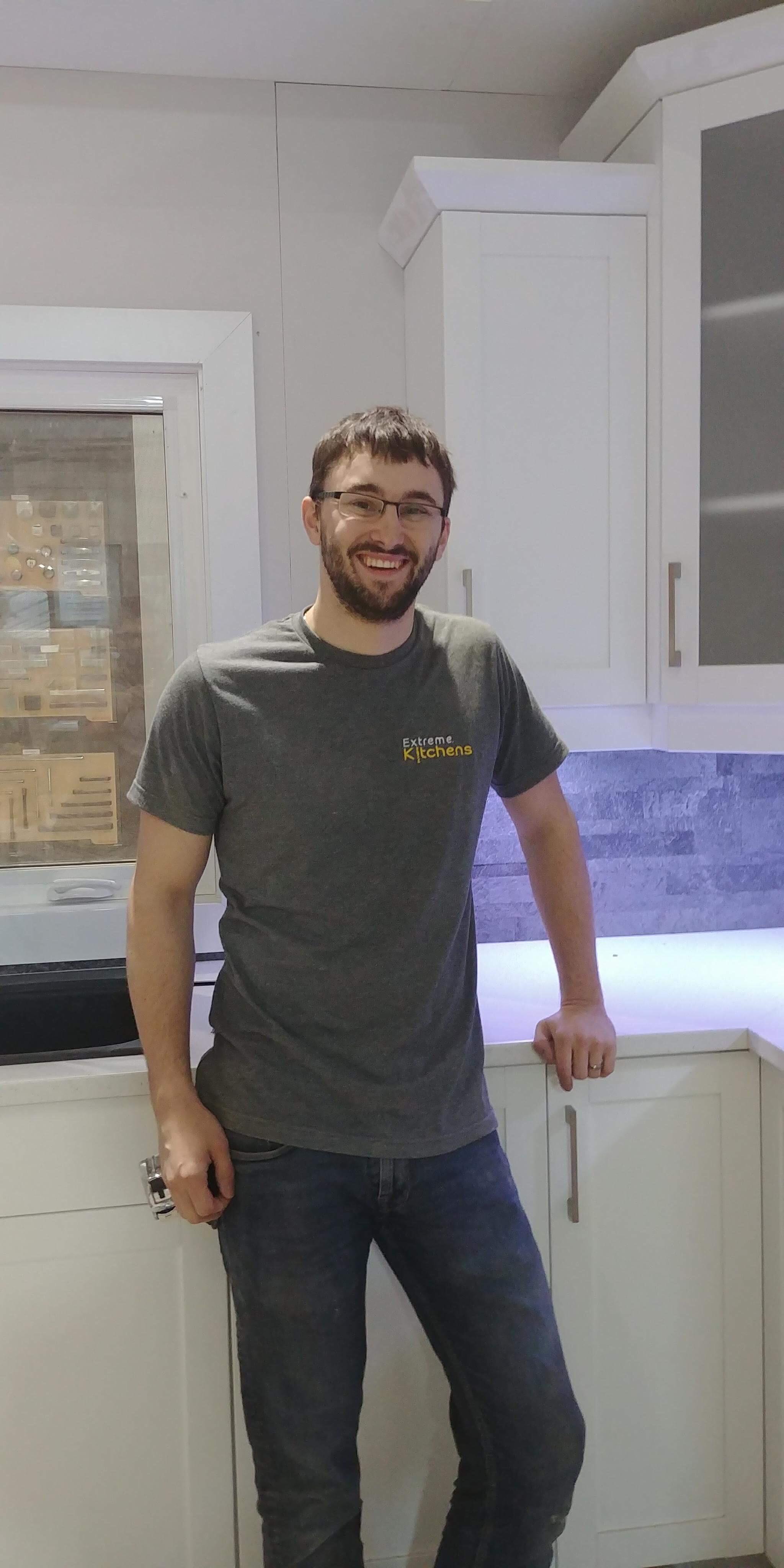 Experience: 7+ years in CNC programming, kitchen design and LED light aficionado.
Stats: Can make an excel spread sheet like it's nobody's business. Don't even try.
Bio: Michel enjoys finding new and more efficient ways to build cabinets, spending hours overcomplicating spread sheets and throwing out whole reports because "it's not perfect". He likes to keep worn out pants and shoes until they pretty much become see-through.
Favourite workplace moment: "My first day of work where I got to wear a baseball cap the whole time."
Shaun Bernard
Design/Sales Consultant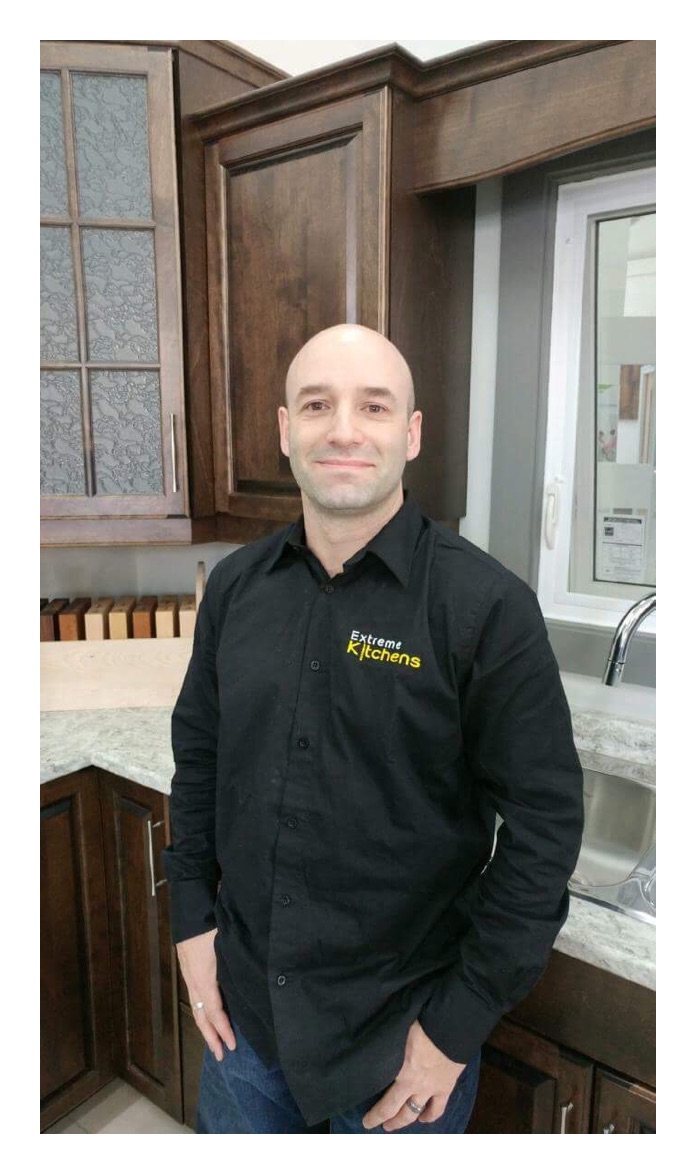 Experience: 7+ years in Kitchen design, sales and macaroni arts & crafts.
Stats: Will always be more prepared than you for an apocalypse with his 25 pound emergency backpack.
Bio: Shaun enjoys designing kitchens, keeping his office organized (if you don't count his winter tires being there for months) and putting antique heaters and fireplaces in your 3D kitchen design. He can be found building rustic furniture in his garage or building survival shelters when he's not working on your kitchen.
Favourite workplace moment: "When I moved to our new Moncton office so I could stop living with bears and squirrels."